Moderators: Misfit, adseguy, Pier, Bob, kris, IVO, skysurfr, West
1st fall CASINO day on the table for thurs! North buoy showing 30 knots by noon and 25 or more on the beach by 2, so lets see some hands from the regulars. Soooo nice when we get a crew to keep kites going up and coming down smoothly! should have a pumping wave cracking throught the sunset
---
Board Monkey
Posts: 28
Joined: Thu Sep 06, 2012 11:21 am
I'm in! Finally got another surfboard. Off work at 2 and heading straight to the casino.
---
im planning to go out
so maybe casino for me
like the old good days
FAT LADY 17M;RPM 9,12M;Nobile NHP 7m
NHP 137";2015 SS Celeritas 5.11
Ben 630space638space3888
http://www.youtube.com/ironbeno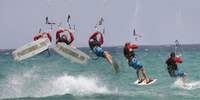 ---
if theres one face i have seen coming inside that pier all these years, as i look up the face, its ironben. many more to come and to the good ole days. the first shoe days in early fall are soooo in the record of memories. loooove that place and time to lose ur mind.
---
Casino is ON
Waves building as we type
FAT LADY 17M;RPM 9,12M;Nobile NHP 7m
NHP 137";2015 SS Celeritas 5.11
Ben 630space638space3888
http://www.youtube.com/ironbeno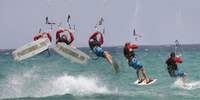 ---