Tuesday after a downwinder that had more water moving then wind . We were able to catch a couple soft but long rides at the elbow.
I would like to hear if anybody got out surfing today I am sure there were some nice rides to be had somewhere on the lake with all the energy that was and is still out there, 10:00 and the south lake mi bouy is still reading over 50.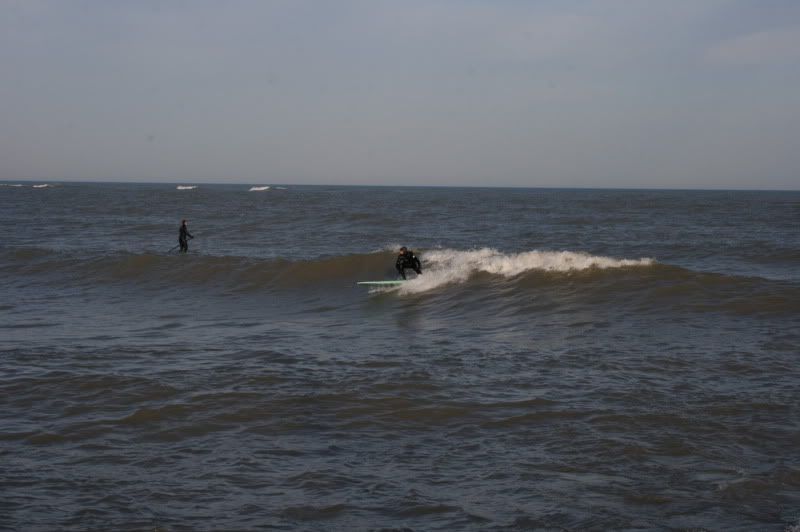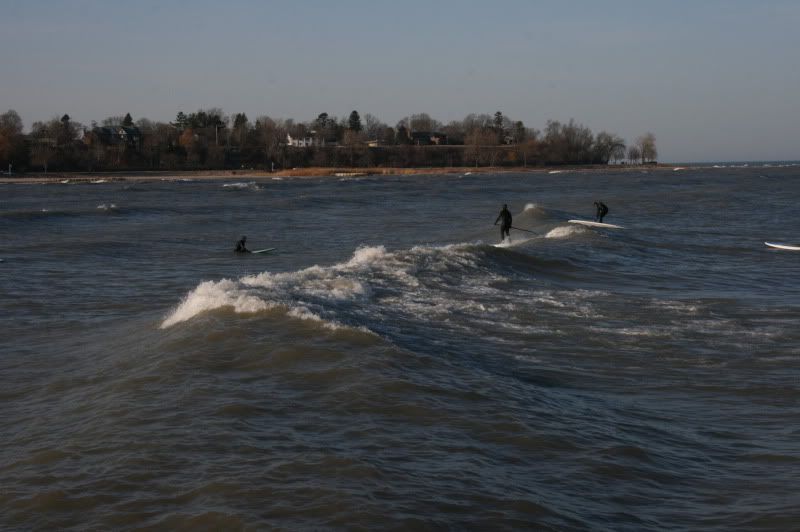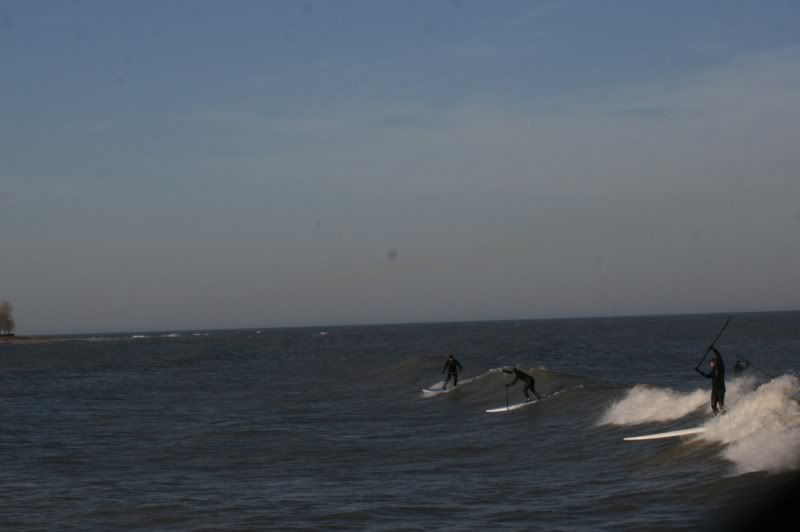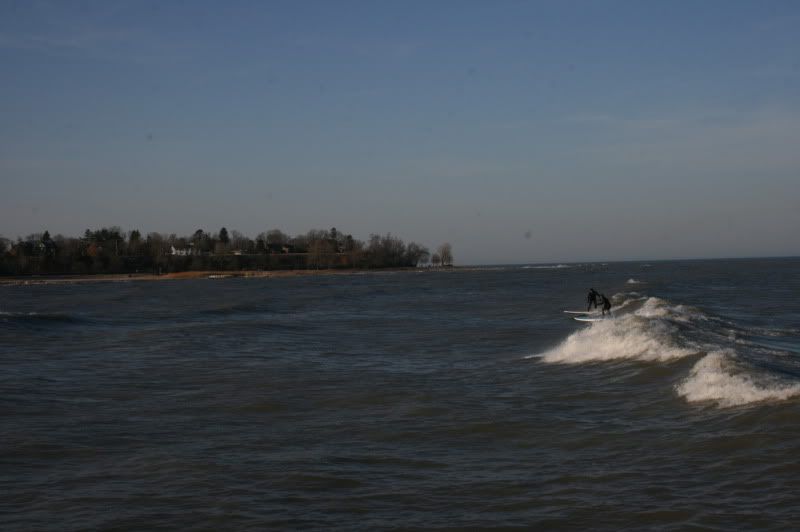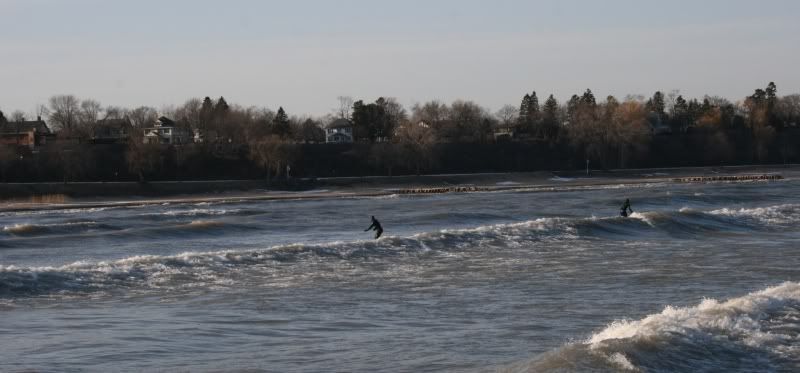 Today one of the lakes in our chain ha a nice opening in the ice for south wind. It has become an annual event to get at least one session behind the ice. The crew got it yesterday too. Today was my first, nice 6 meter with the occational ice berg. It was also a sweet session because Ben Palmer a Madison kiter and good friend of all got his first session in after recovering from a serious injury in August.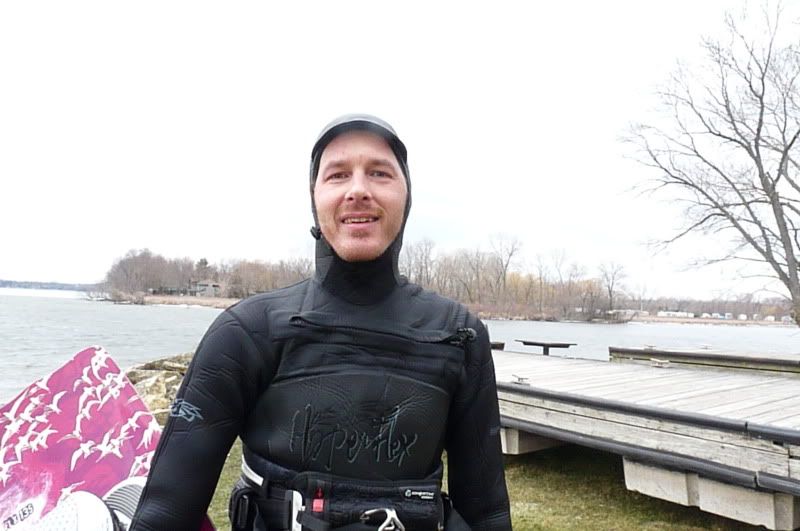 some loops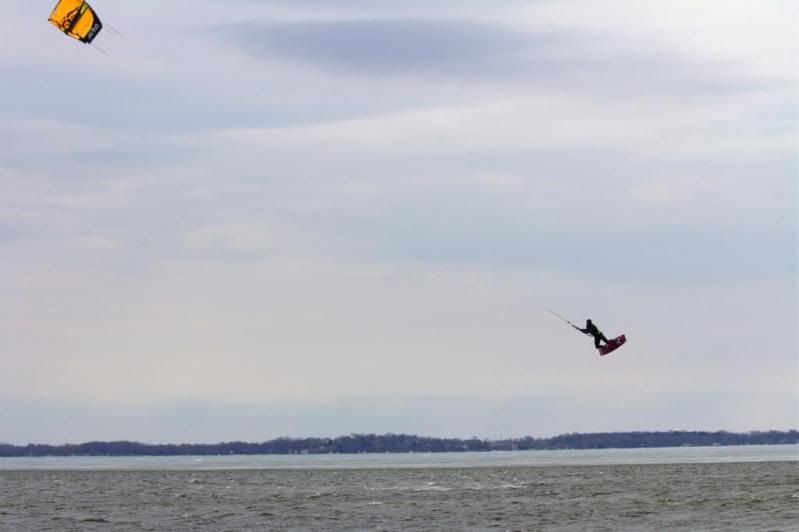 greg