Moderators: Misfit, adseguy, Pier, Bob, kris, IVO, skysurfr, West
---------------------------
North TeamRider 134
SS fuel 11m,9m,7m
Eclispe thruster 14m
---------------------------

Go big crawl home
---
Always pleasure to see your pic Anderson!Cant help,but those combo(rider+kite)looks the best!
Kajun Rule #1-Never try to teach a pig to sing.....It wastes your time and it annoys the pig.
---
Luv the HD detail in the pics.. very nicely taken
Sportin the Red...

- Ryan
---
Zen Levitator
Posts: 626
Joined: Sun Oct 10, 2004 9:32 pm
Location: sheboygan WI
Agreed on the HD, I like the one where I can see Jens's wrinkly fat
I'd rather be Rollerblading
---
Wind Whore
Posts: 1941
Joined: Wed May 07, 2008 1:07 pm
Location: Lincoln Park - Chicago
Contact:
Very nice Pics. Is that a mobe a see Jens?? gotta make it up there this summer.
---
Code: Select all
Agreed on the HD, I like the one where I can see Jens's wrinkly fat
I just got choked with the tilapia dinner
---------------------------
North TeamRider 134
SS fuel 11m,9m,7m
Eclispe thruster 14m
---------------------------

Go big crawl home
---
Resident Windfreak
Posts: 223
Joined: Tue Dec 13, 2011 12:36 pm
Location: Lincoln Square
Contact:
What type of camera are you using for these pics? They are great!
Bryce

Six-1-Six, 951-244four
7M Yellow Epic Nano
10M Red/Black Airush DNA
12M Black/Blue Airush Vapor X
"If your getting rad and there is no one there to see you get rad, are you really getting rad?" -GNAR
---
Zen Levitator
Posts: 684
Joined: Wed May 10, 2006 6:10 pm
man my harness is not flattering, and my face has a look of intense concentration mixed with crazy cartoon monkey , damn reality.. I mean HD. no mobe adrian, at some point this season you will see one or the attempts at one, I can do the backroll to revert (unhooked frontside 540) with plenty of time in the air to get in the last 180 and pass, now I just have to do it.
10 mph?
---
these pics are really cool. very good quality, not to mention what on them.
good job guys!
FAT LADY 17M;RPM 9,12M;Nobile NHP 7m
NHP 137";2015 SS Celeritas 5.11
Ben 630space638space3888
http://www.youtube.com/ironbeno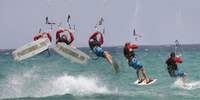 ---
Photos taken by an old Nikon D50 with 18mm-135mm lens.
Camera died last night. I don't complain. It served its purpose in the harshest conditions.
Last frames were of you Jens
RIP.
---------------------------
North TeamRider 134
SS fuel 11m,9m,7m
Eclispe thruster 14m
---------------------------

Go big crawl home
---