Did a Michigan/Wisconsin road trip last week (mostly Michigan). Just me and my girlfriend, she's a pretty good sport with the whole kiteboarding thing. I highly recommend this tour, although it wasn't very windy for most of the trip. I did get a couple good days in - one at Muskegon and the other in Ludington. Here are some photos, but I'm no Jens, so don't expect any 40 foot airs...
Muskegon on day 1 of the trip: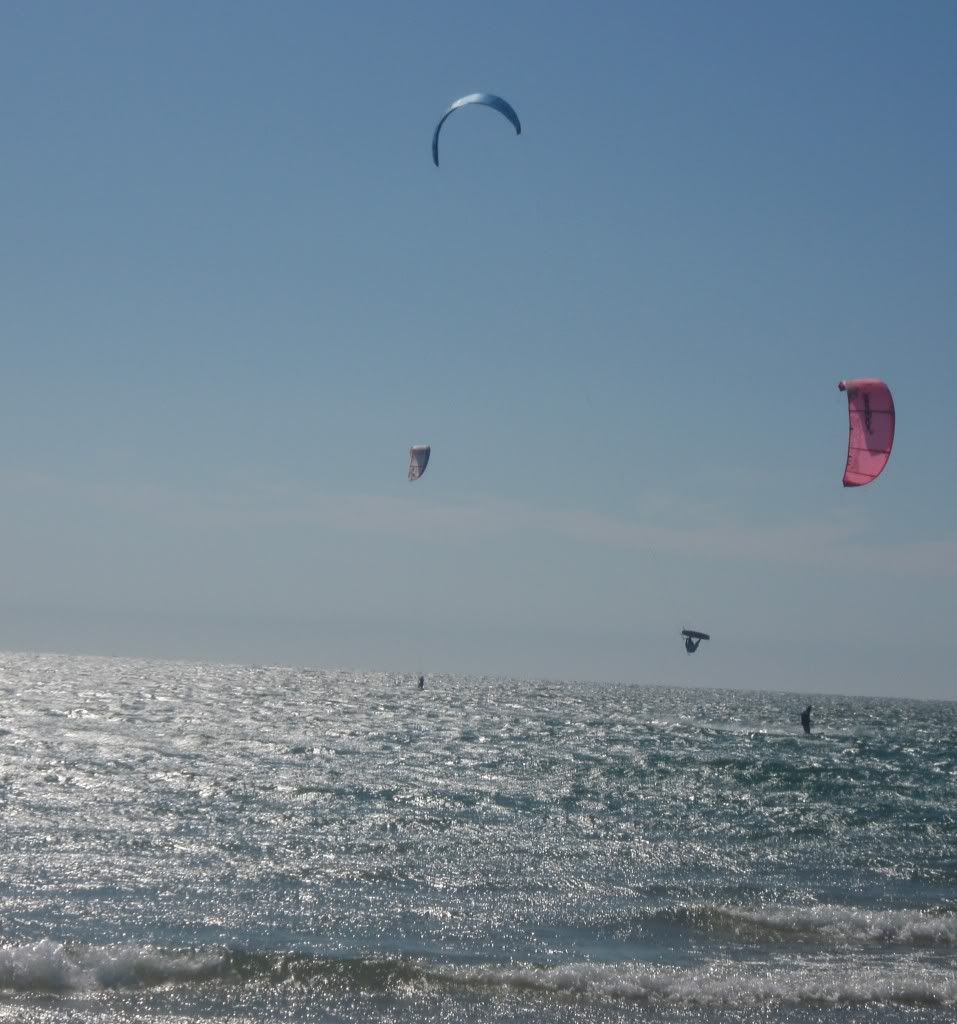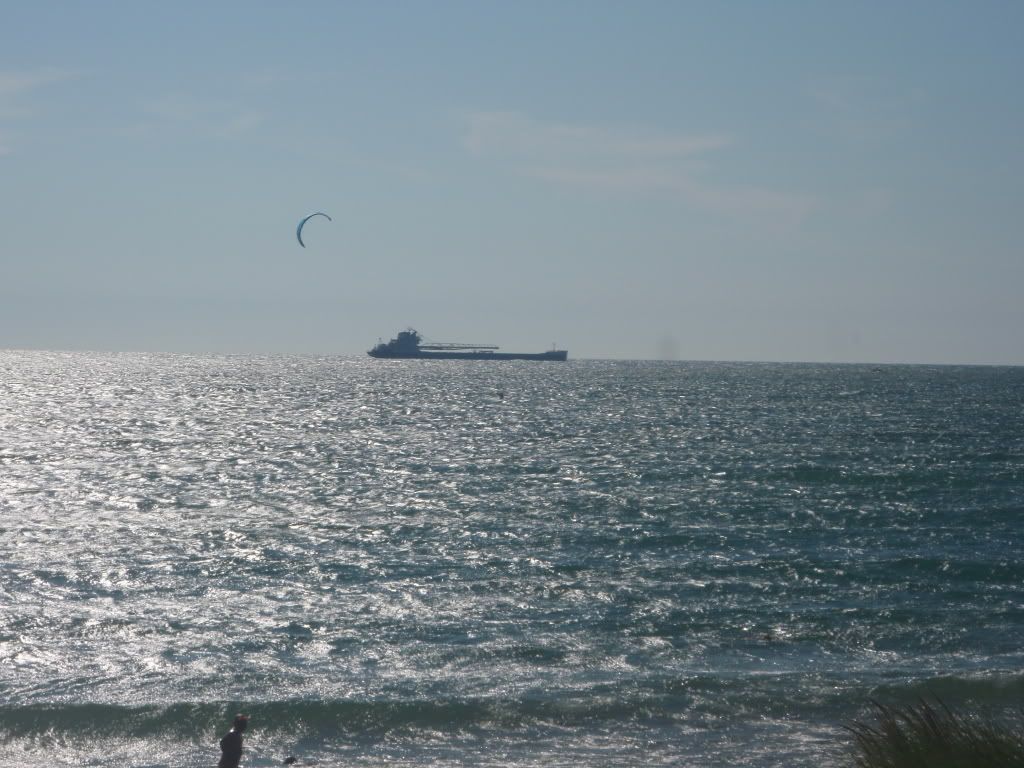 Muskegon has a roped off kiteboarding only area of the beach, sort of like the dog beach at montrose, only better. The Mackite kite shack is here. I broke my harness that day, then bought another one right there on the beach, pretty convenient.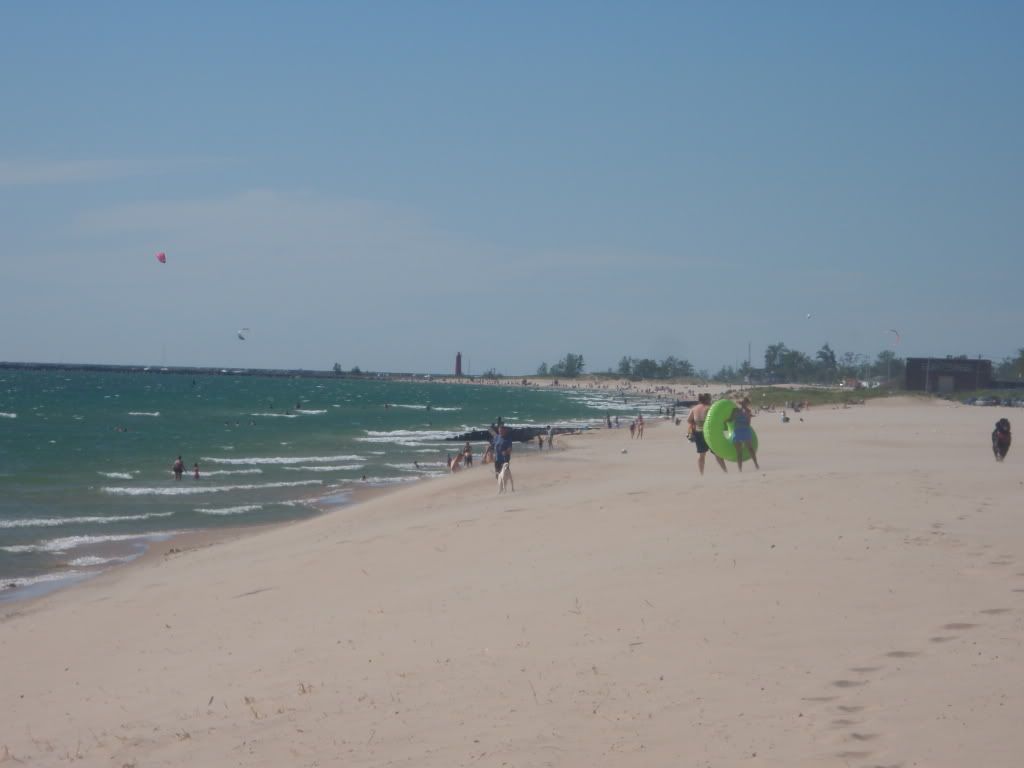 Windless at the dunes: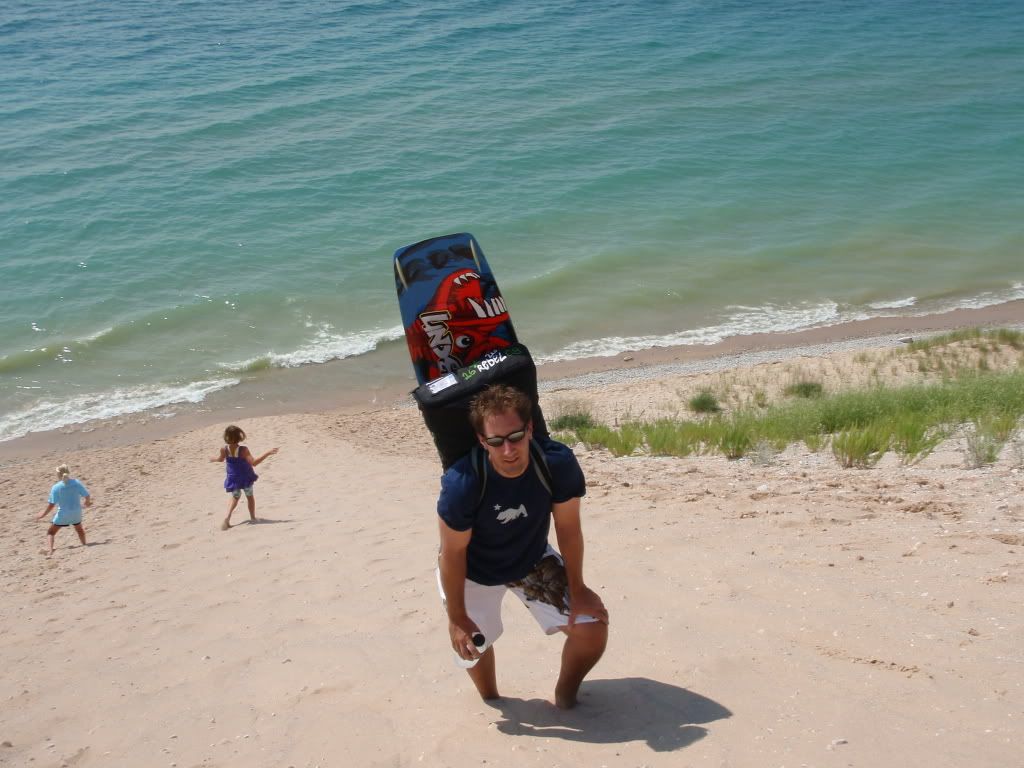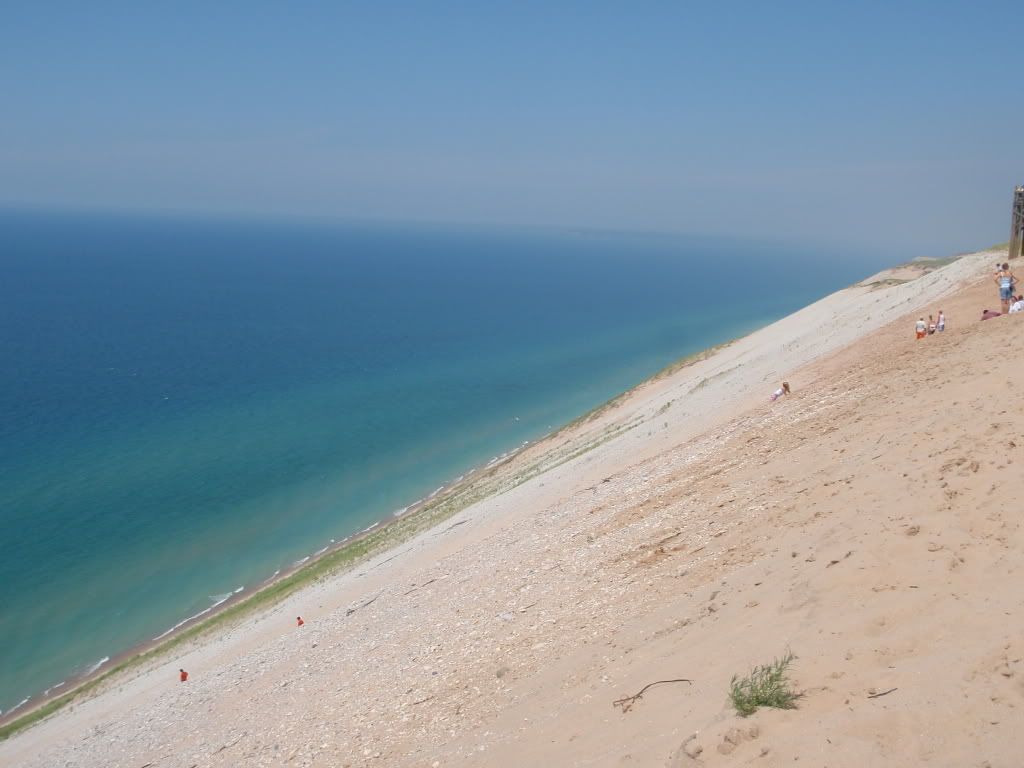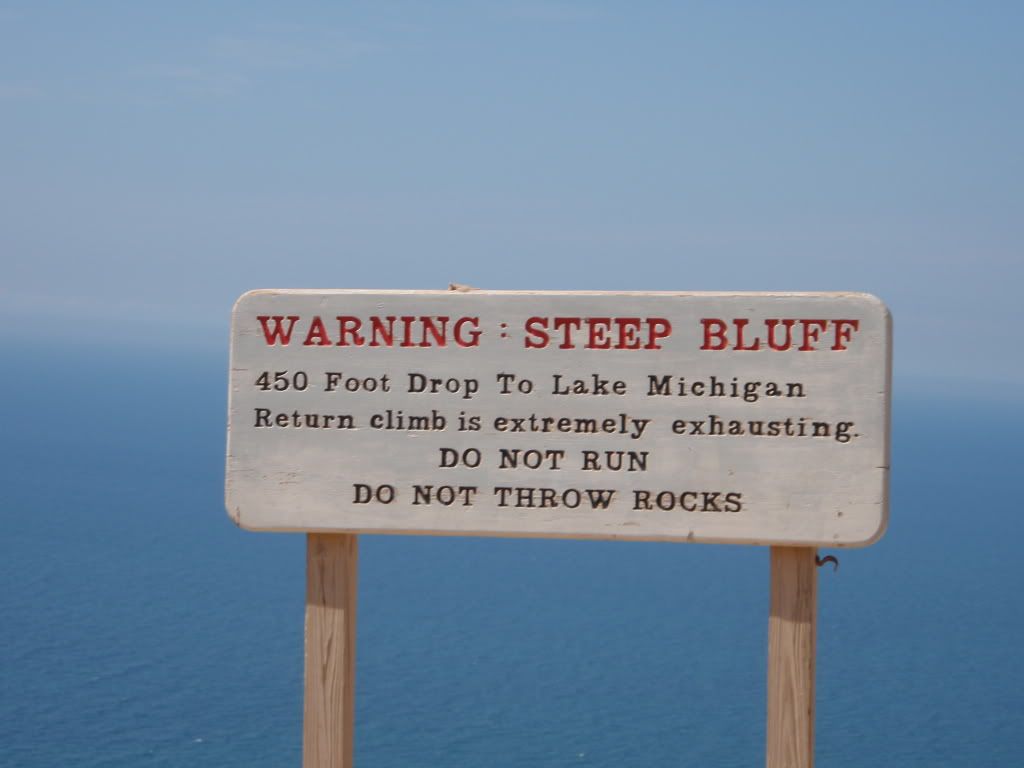 Lone kayaker:
Windless at Crystal Lake: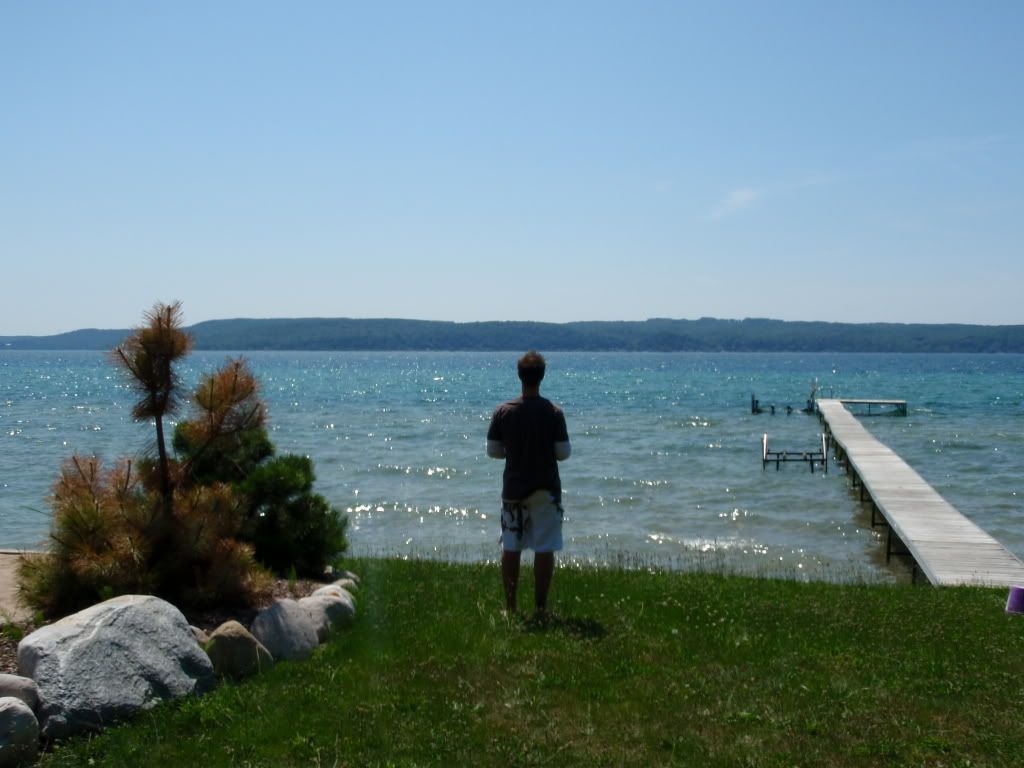 Windless at LSP: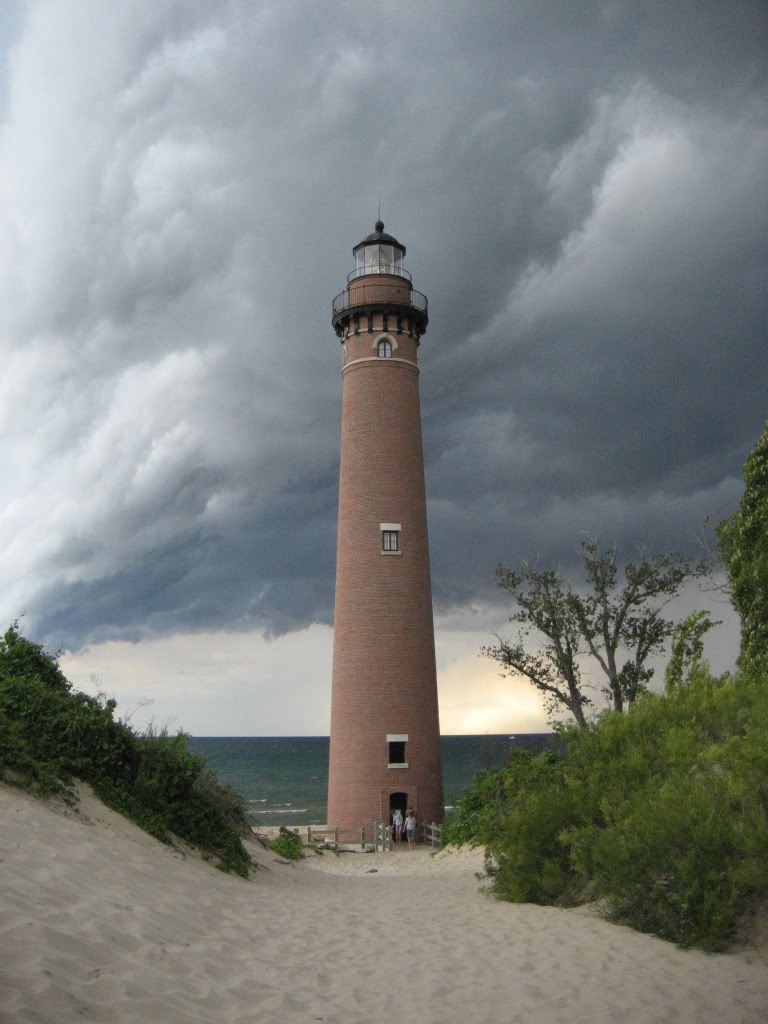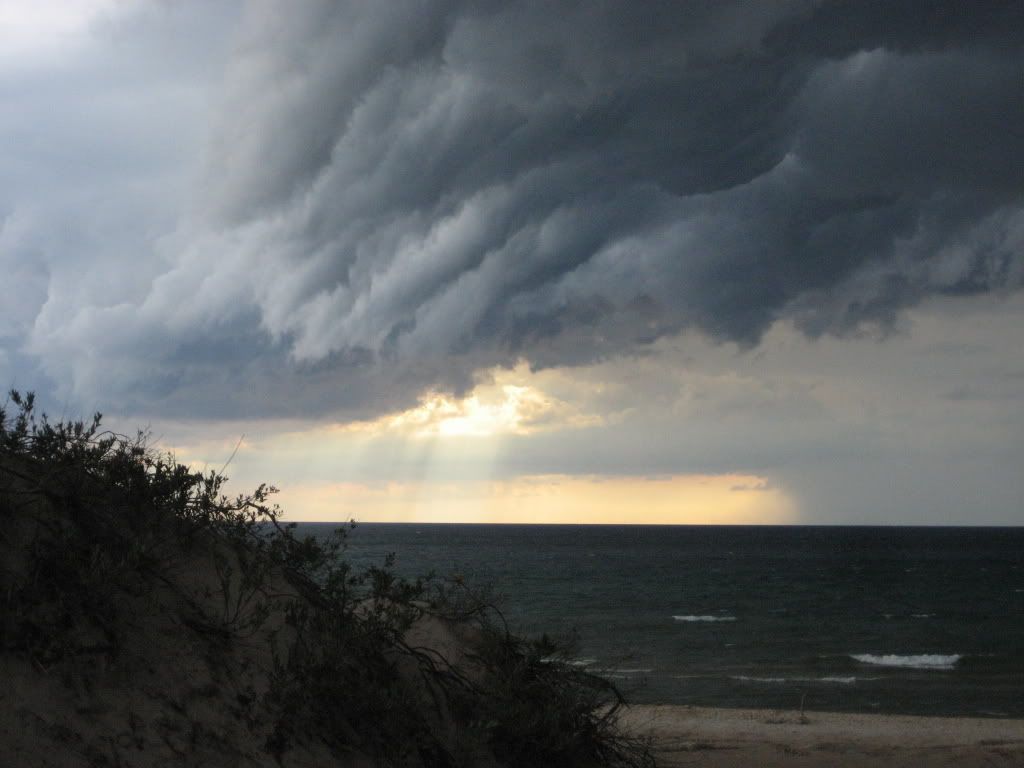 Rode out the end of that storm for a quick 15 minute session in Ludington: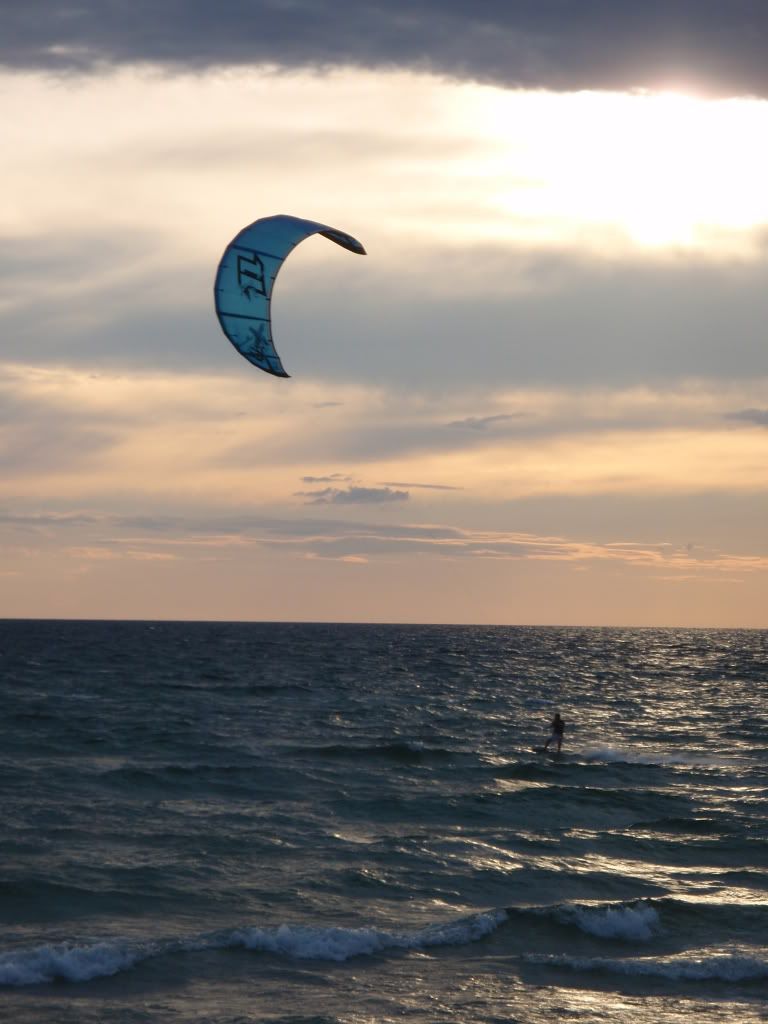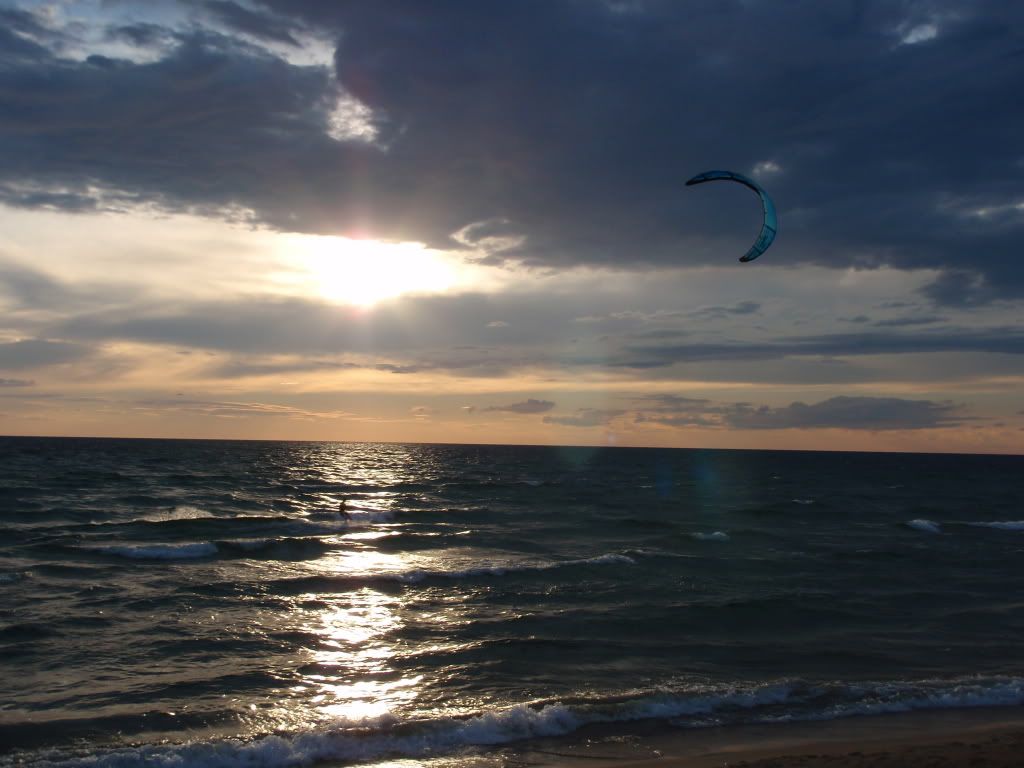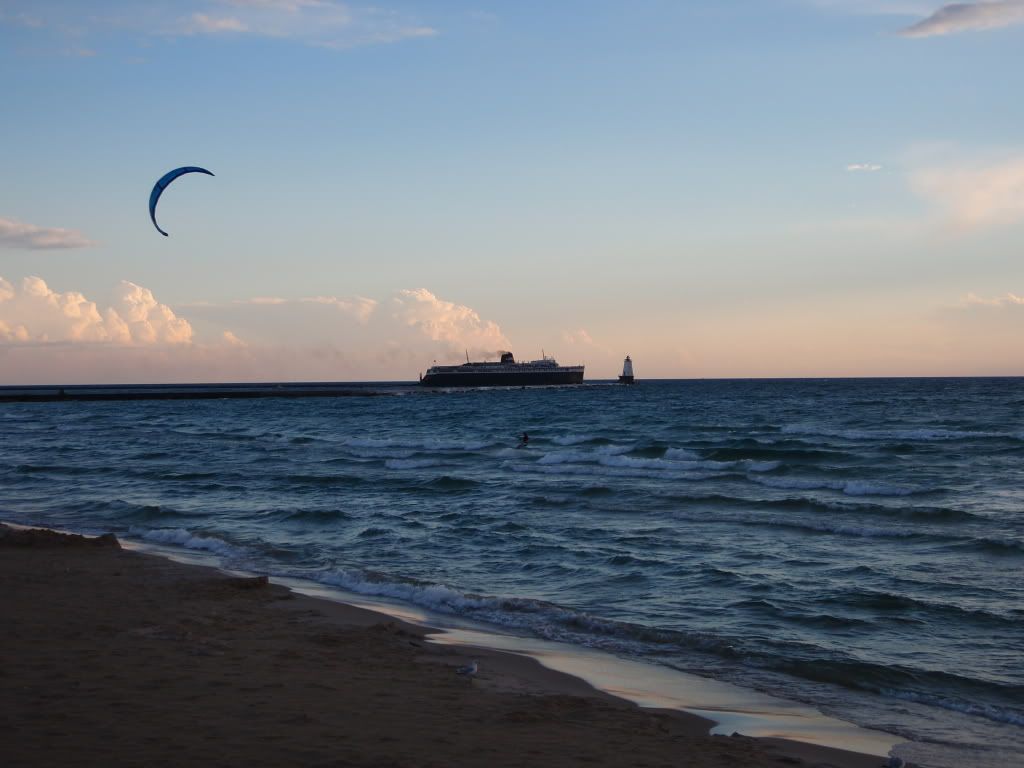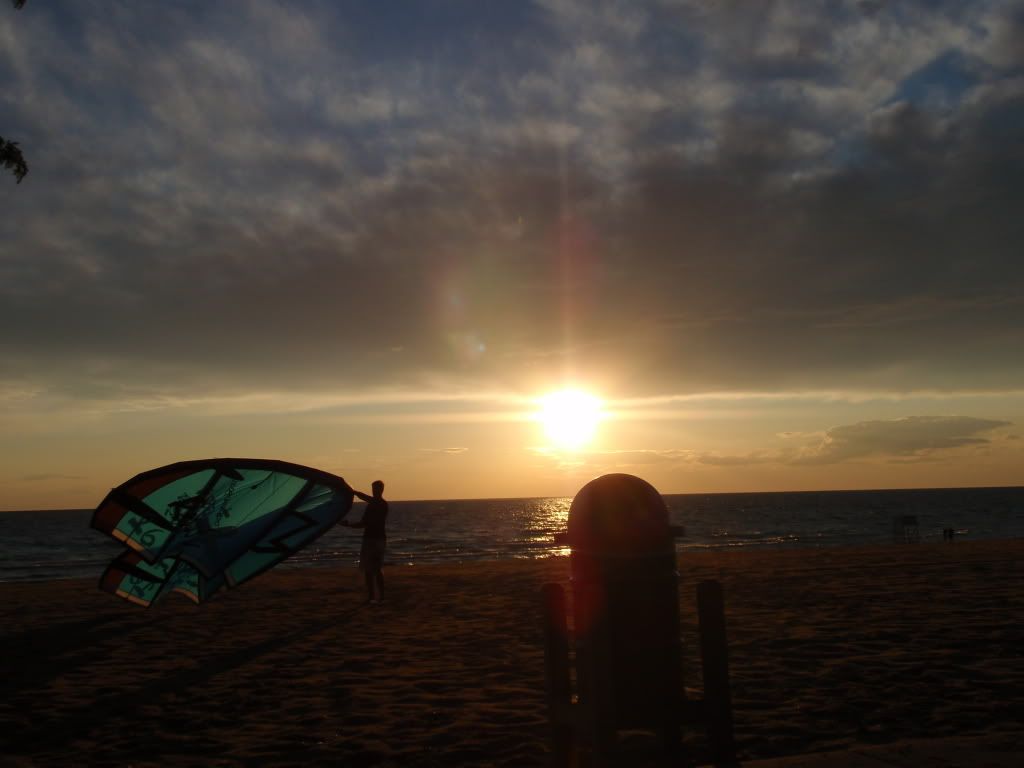 Good wind all the following day in Ludington. I rode behind the south pier for some flat water on a north wind, then did an upwinder out around both lighthouses back to the town beach, where Lindsay met me with the car.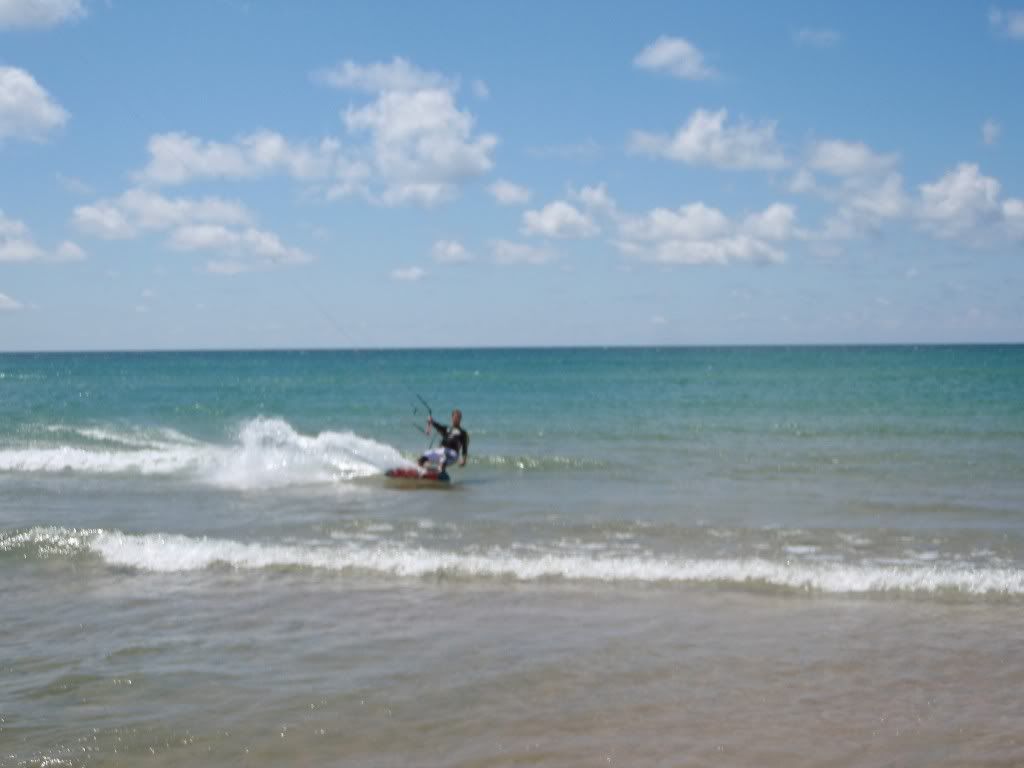 Getting ready to launch: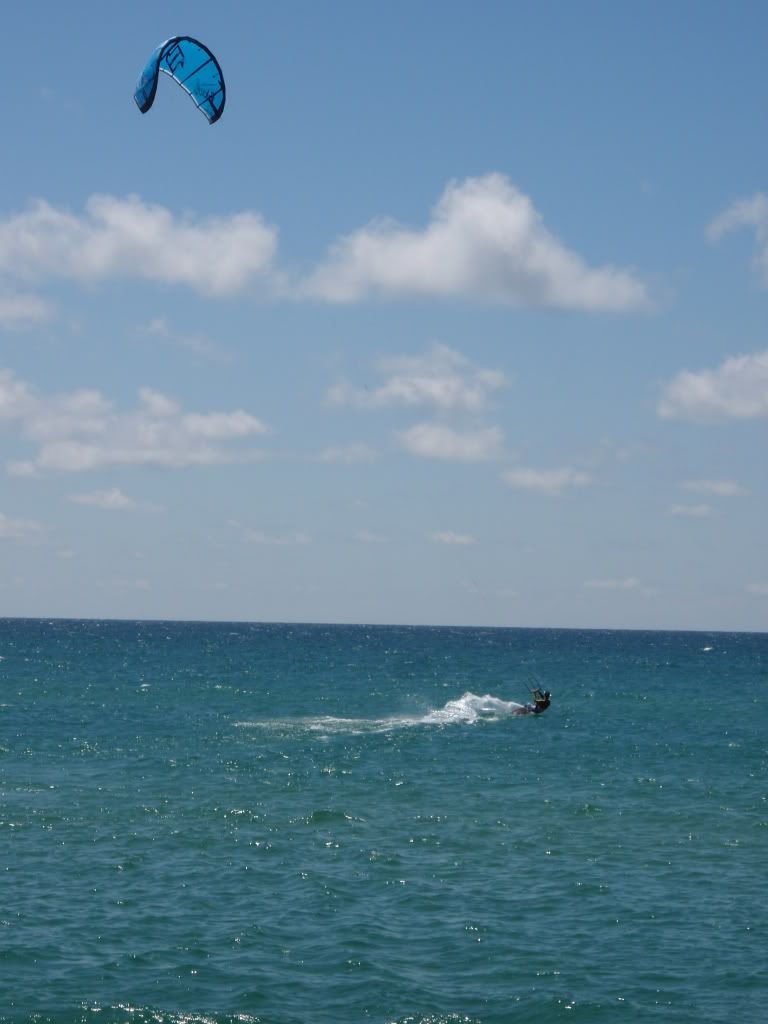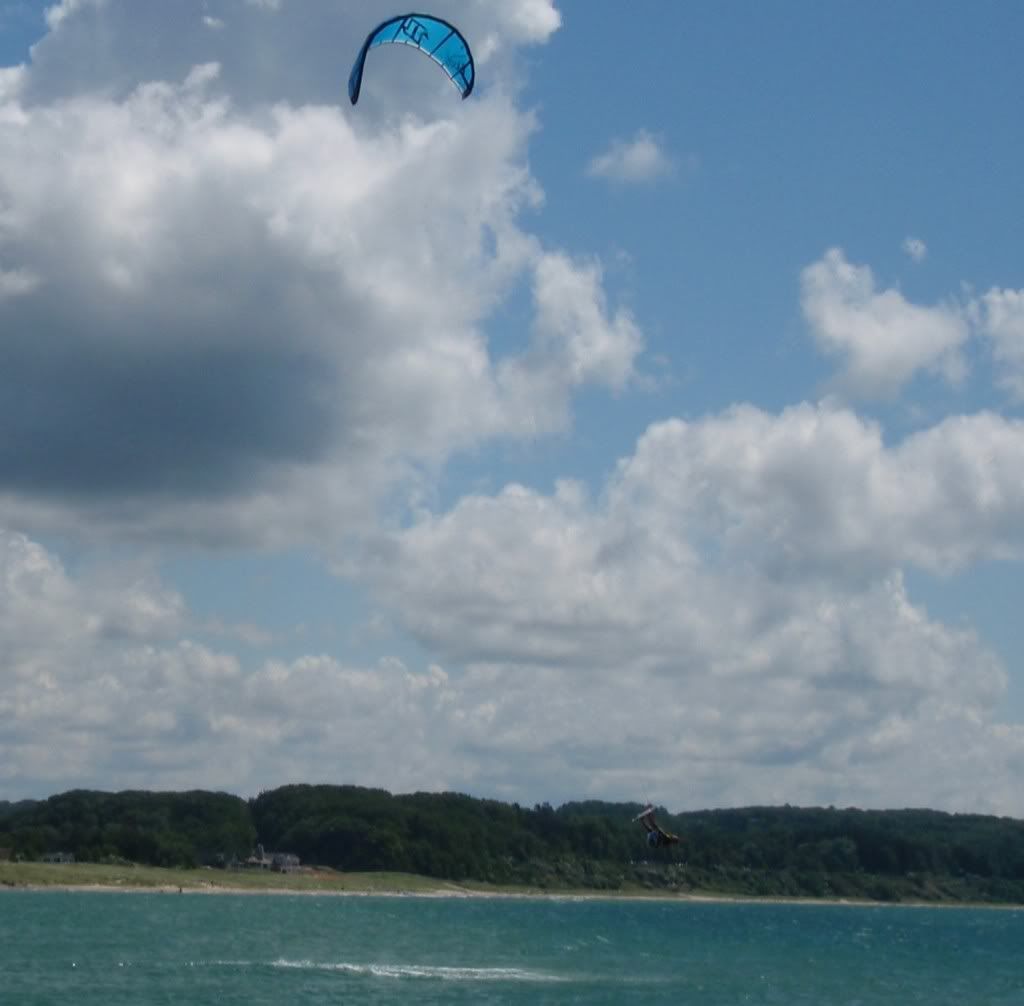 Ludington Piers: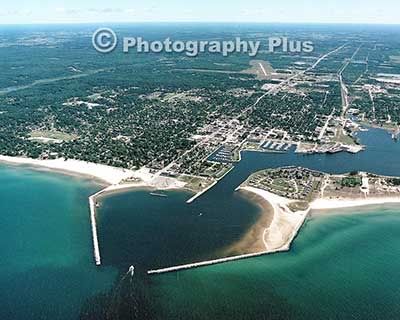 Windless at Lake Charlevoix: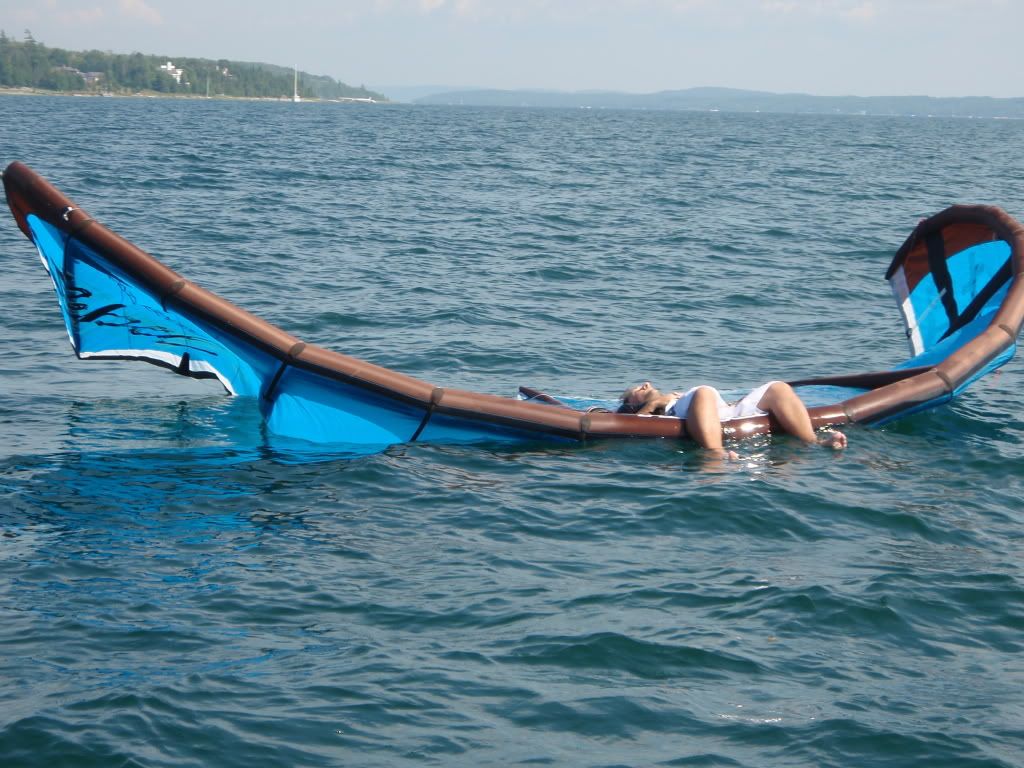 Took the SS Badger from Ludington to Manitowoc. Slower than the Lake Express, but a very good trip. We took the sunset cruise...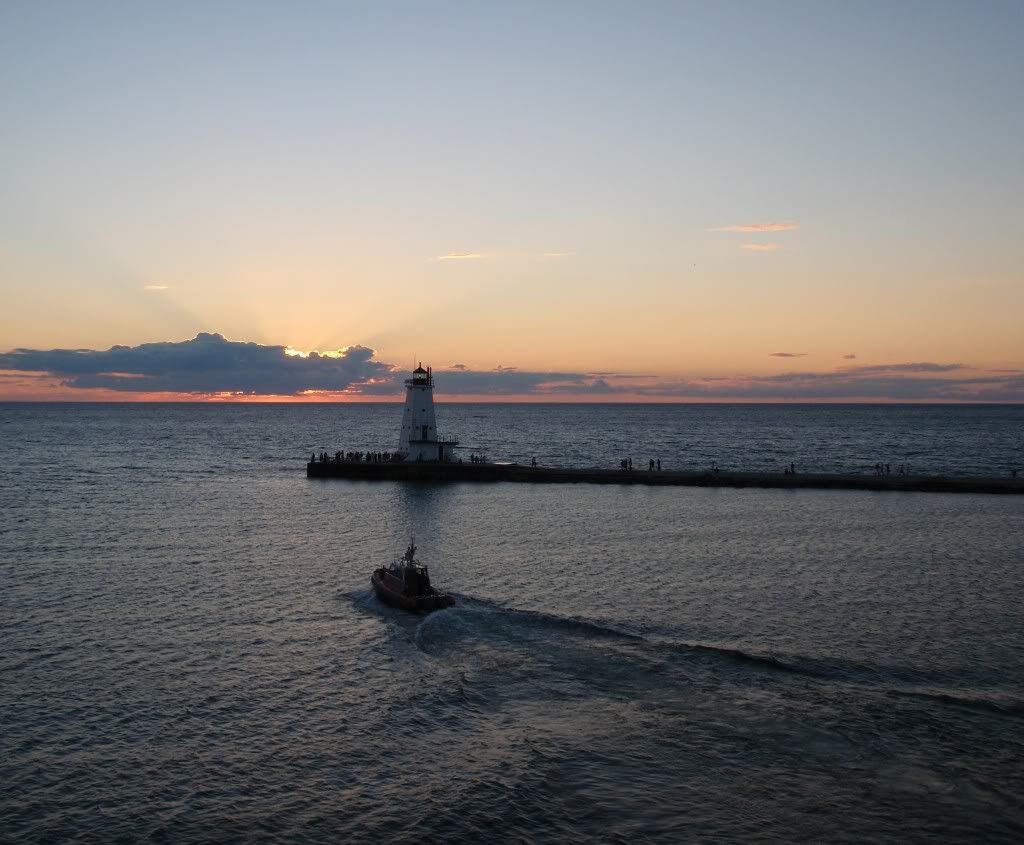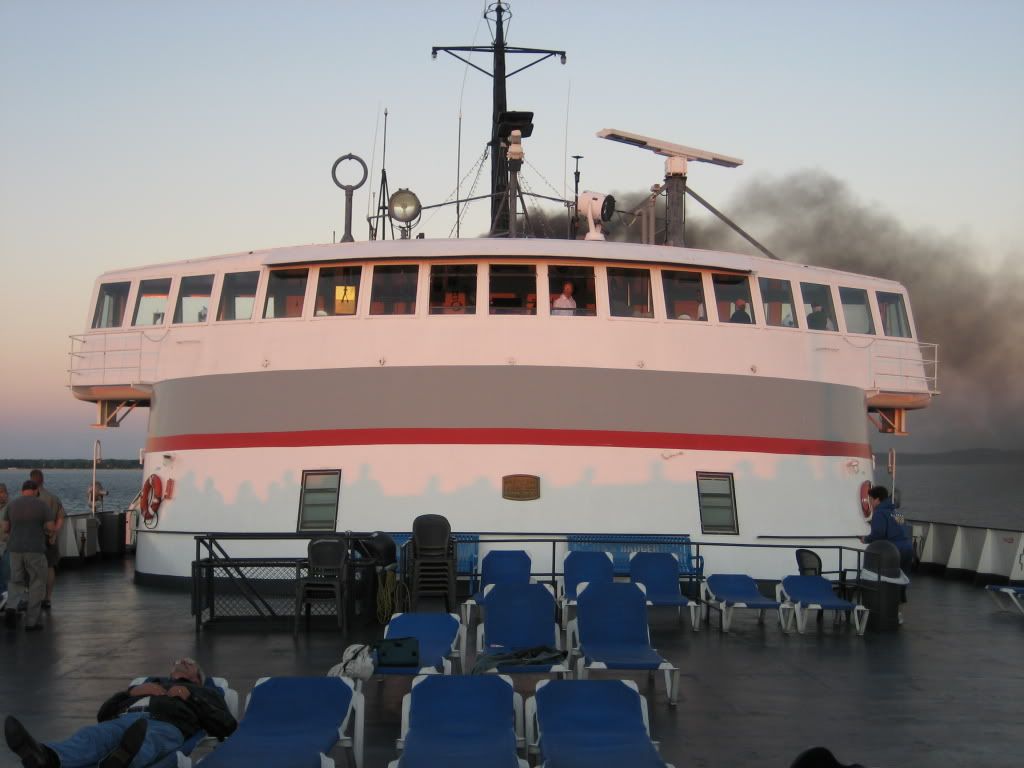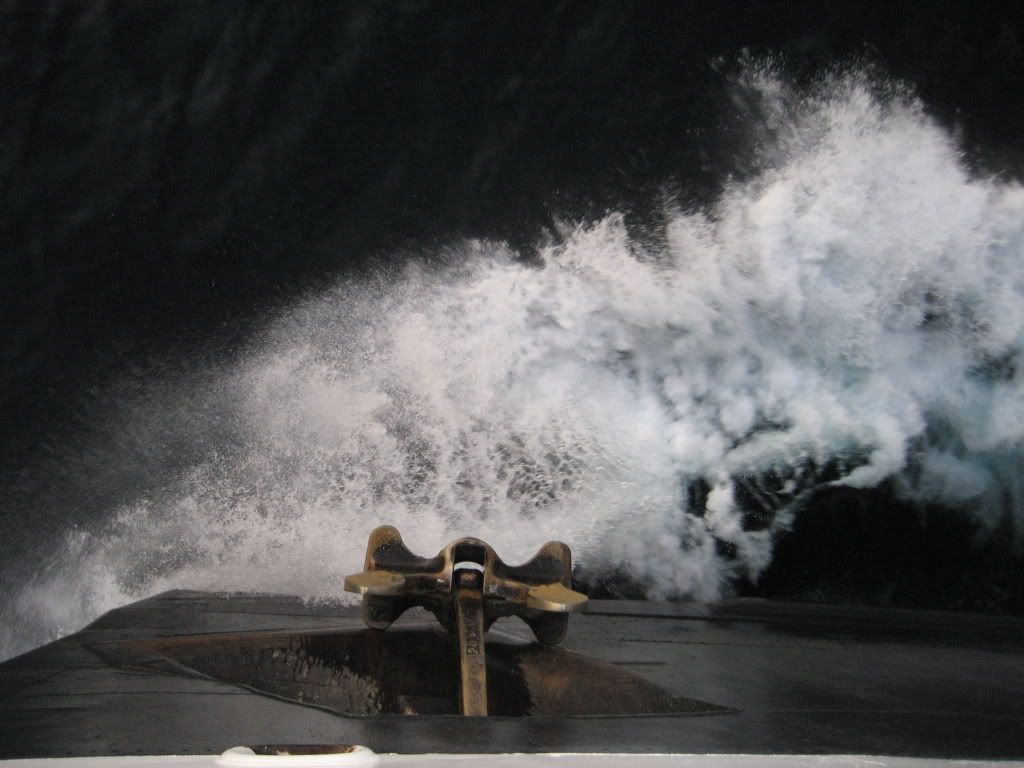 Windless in Manitowoc: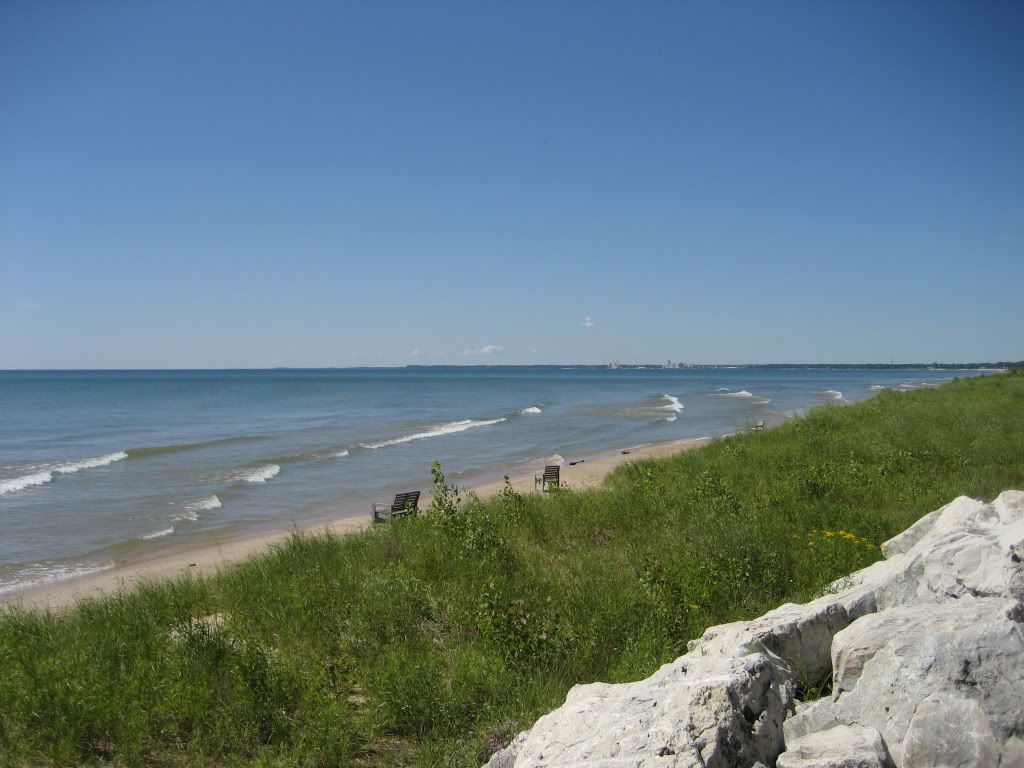 Windless at Lake Winnebago: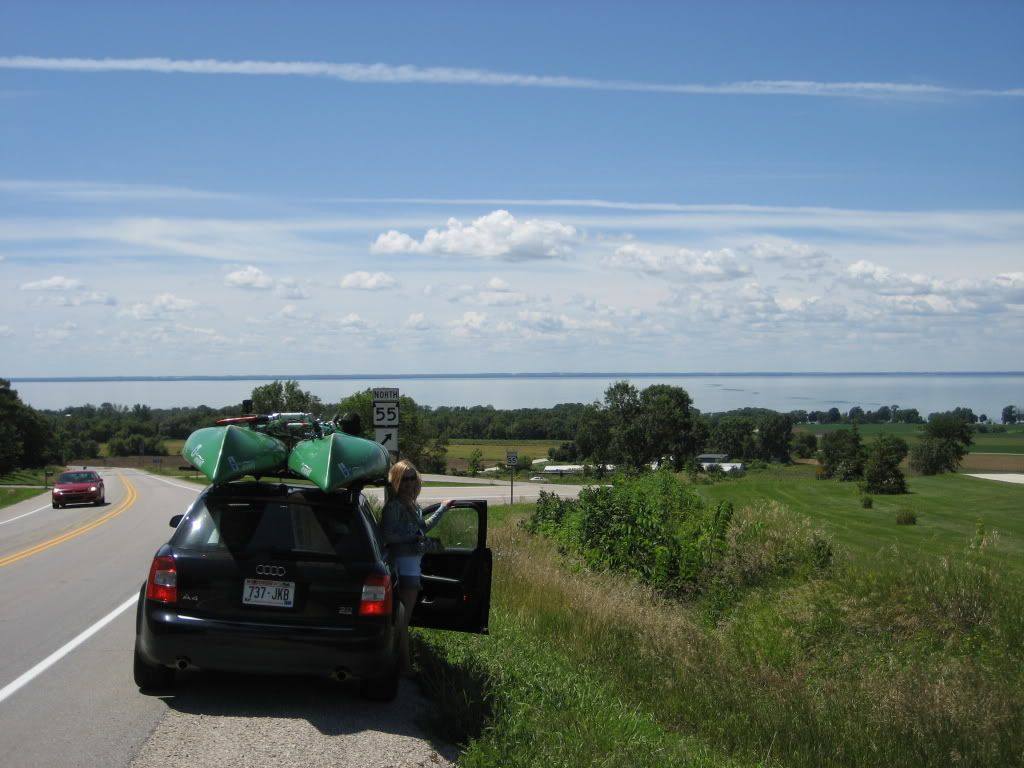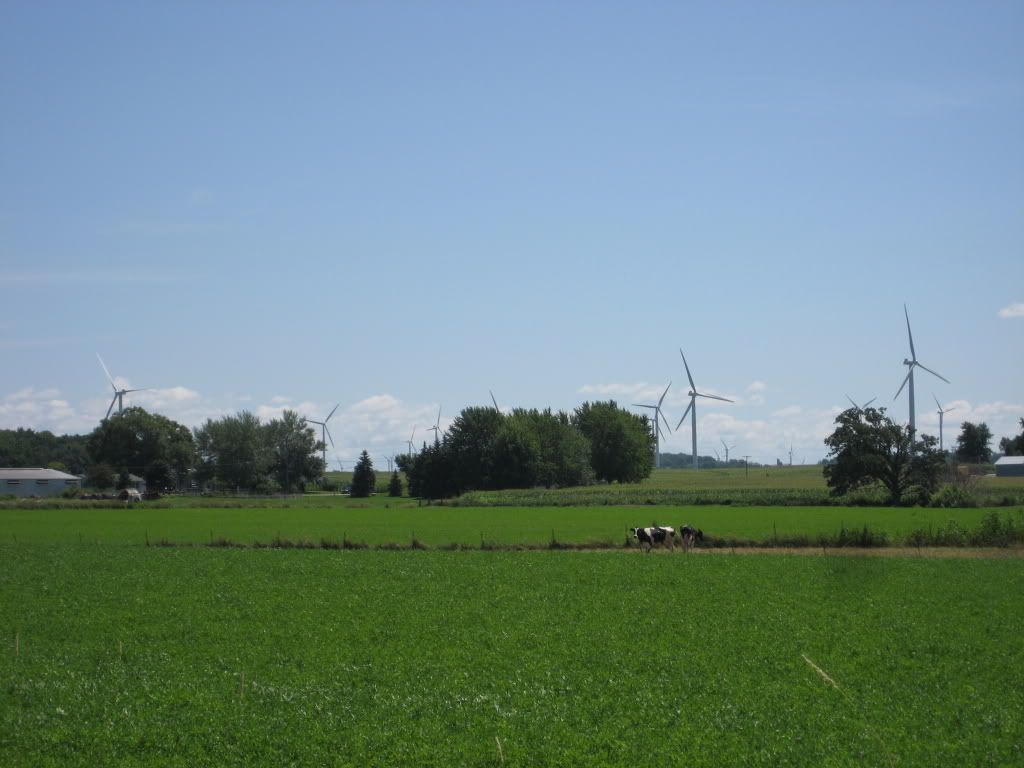 Had to make it to Madison for a wedding last weekend at the end of the trip. I did get one very underpowered 12m session at Zion on my way back to Chicago on Sunday. I didn't have the time to come back in and set up the 16.
Hope you enjoyed the photos.