For sale: 2 rarely used boards that are in mint condition!
I received these 2 boards as gifts but they have been sitting in my garage being neglected far too long!
I have used each board maybe 4-5 times each so boards are in excellent condition! No dings, dents, or wear!
Brokite 132 Hybrid Custom Carbon Kiteboard
$450 (No need to go into how great these boards are...check out the other threads and reviews on this forum)...and yes I do have another that I ride almost exclusively.

Slingshot 5'8" Celeritas w/straps and fins
$325 (Fast tri-fin surfboard..great for Lake Michigan waves).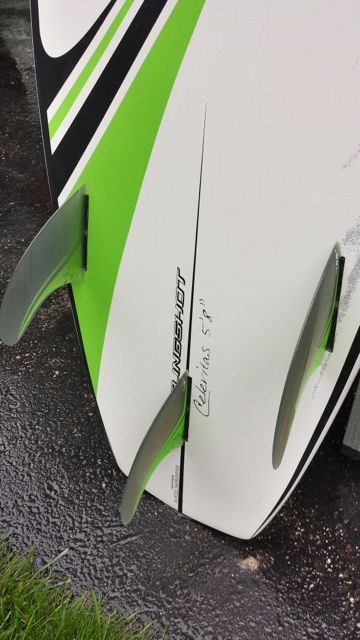 Please send me a PM with any questions.
Thanks for looking!