So,
Im out here in Colorado still, in Telluride, and there a some great snowkite places ive been Scouting out..
Well i thought today was windy enough so i rigged up the 13m Yarga
and gave it a shot. The kite was a little underpowered and there was about 4 feet of snow.
So i looped the kite like crazy, and really wipped it around but in the end their was too much Powder and not enough wind.
I got maybe 6 or 7 tacks but was not staying upwind.
Check out the locations though....Insane.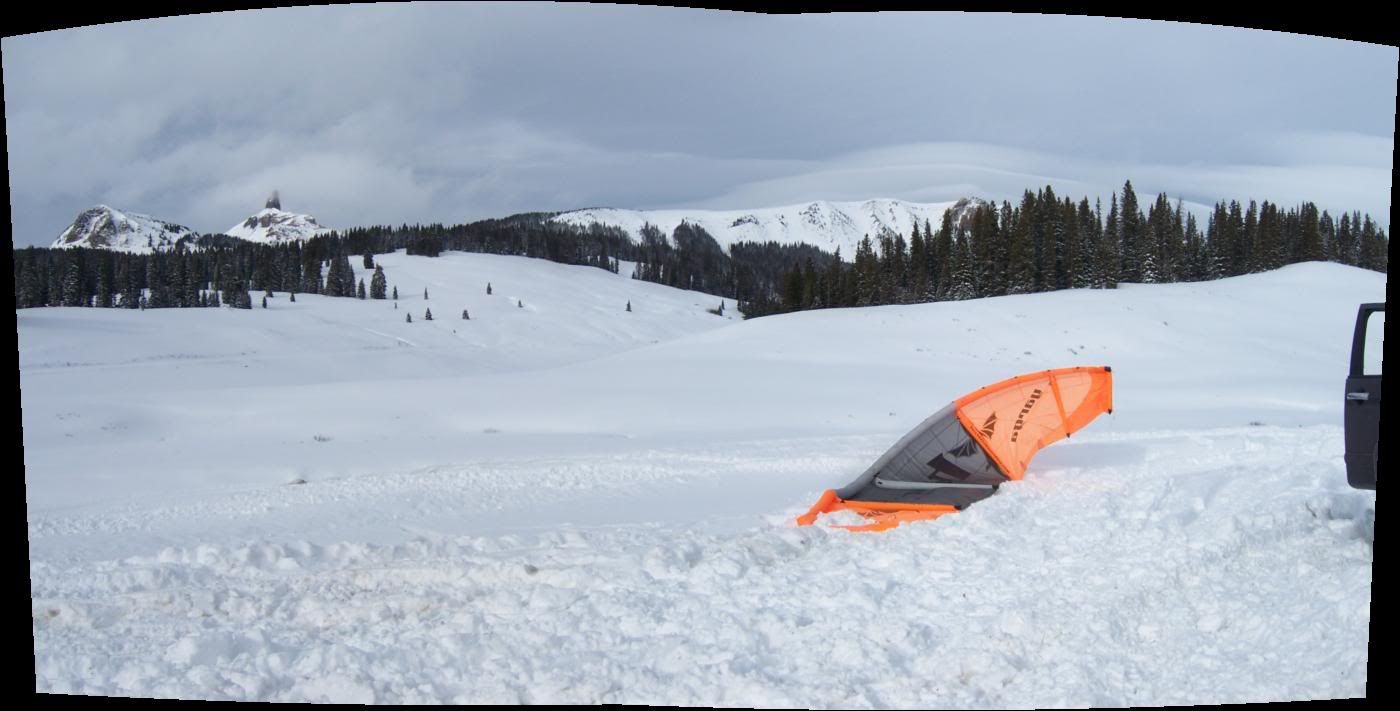 STF
[/img]