Hey there,
Putting up for sale my much loved 11.5m Kahoona 2009, bar w/ 20m lines, matching bag and pump. This is a well loved and well used kite. I am selling as I am upgrading to a newer kite.
The kite is definitely showing some wear (see details below), and the price reflects this. Selling the whole package for $350. I live in Edgewater, Chicago but willing to ship anywhere in US.
Kite Shots: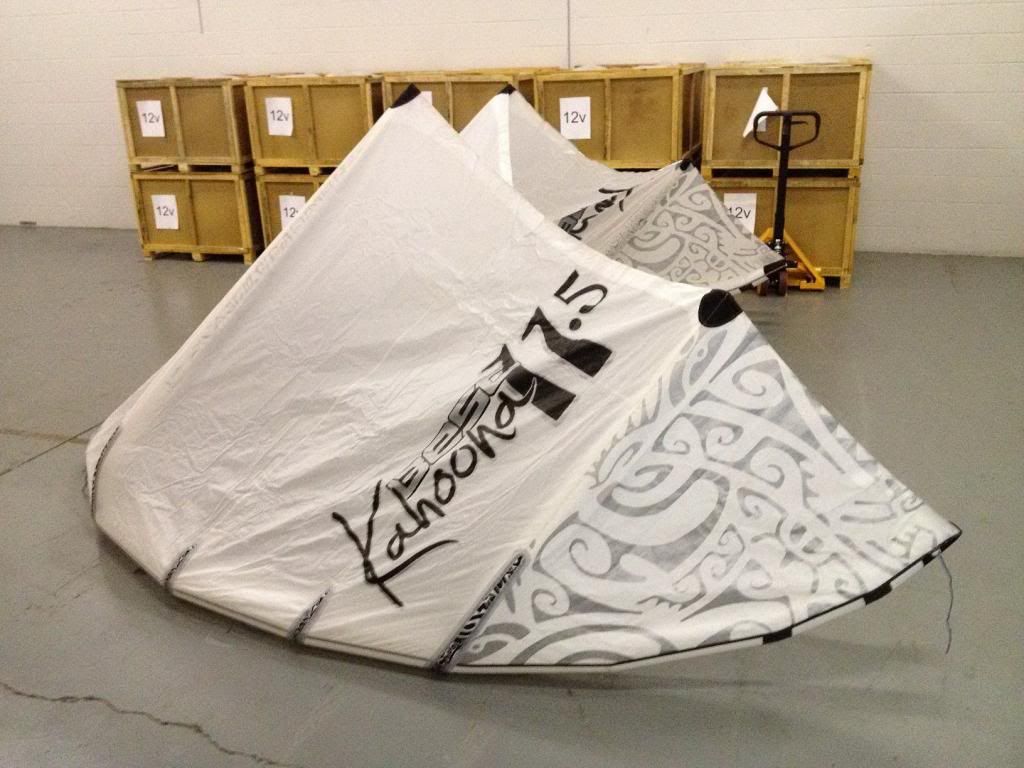 Bar:
Bar, bag, kite and pump:
Leading edge bladder inflate valve: female rubber has become stretched out and slowly leaks out air even when plug is inserted. Currently holds air for 1-2h. Using vaseline I have stretched this out to 3-4hours. A permanent fix would require either valve replacement in the bladder ($15)
http://bit.ly/1zVwehK
, or straight up replacing the bladder ($90)
http://bit.ly/1jQUIUs
. Kite is definitely useable even without repair, will need to be re-inflated for sessions longer than 2h+.
Lines: the left line was severed right near the bar. It has been repaired with a double figure eight not shortening the line in question by approximately an inch. Does not have any noticeable impact on flight. All other lines are in good condition.